JUST Bulletin – 23/01/2012
National News – News from West Yorkshire –  Take Action –
The Future of the Freedom of Information Act – 03.02.2012
Centre for Cities – Budget Consultations
British Crime Survey (BCS)
—————————————————————————————————————————————
Leeds Race Hate Crime Fears
Hundreds of people in Leeds are failing to report race hate incidents because they are too scared of reprisals or because they fear nothing will be done.
Judge turns down Irish Centre affray pair's appeal 
Central Manchester University NHS Foundation Trust – One of England's biggest hospital trusts has been accused of "institutionalised racism" after a senior manager it sacked won almost £1m in damages for racial discrimination and unfair dismissal.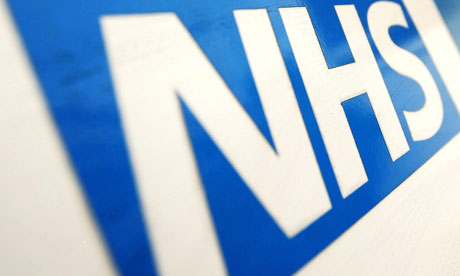 Police chiefs pocketing five-figure cash bonuses despite an unprecedented squeeze on force budgets

 
The biggest sum was paid to British Transport Police Chief Constable Andy Trotter, left, while Bernard Hogan-Howe, right, got a £22,179 bonus two years ago
Shipley Station has most crimes, with Bradford Interchange second 
Demand for food parcels in Bradford district soaring
A decision on whether to end surgery at the children's heart surgery unit at the Leeds General Infirmary has again been delayed.Staff face losing their jobs at a trailblazing Leeds school after a £117,000 funding error.
An organisation that helps people with disabilities from across Calderdale could shut within a matter of months.Huddersfield University economist says jobless total set to stay high
Leeds housing crisis should spark 'public outcry'
NHS bosses quizzed on doctor's tribunal payout 
Health bosses will be asked for reassurance that the £4.4 million payout to a doctor sacked unfairly will not affect patient care.
 
Take Action
Join the Bye Bye BNP campaign
 http://action.hopenothate.org.uk/page/s/bye-bye-bnp
 
Deaths in police, prison, mental health & immigration detention e-petition
The Independent Advisory Panel on Deaths in Custody report published in 2011 states: in total, there were 5,998 deaths recorded for the 11 years from 2000 to 2010. This is an average of 545 deaths per year. Despite the fact there have been 11 unlawful killing verdicts since 1990 there has never been a successful prosecution. 
The future of the Freedom of Information Act
 
The Freedom of Information Act is being reviewed by a parliamentary committee which is likely to recommend changes to the law. This could be an important opportunity to improve the Act. But there will also be significant pressure for new restrictions from public authorities concerned about the cost of dealing with FOI requests or lobbying for new exemptions.If you would like to contribute to the exercise, it is important to act quickly. The deadline for submitting evidence to the committee is 3 February 2012.This 'post legislative scrutiny' of the Act is being carried out by Justice select committee of the House of Commons. It has been prompted by the Ministry of Justice which has published a memorandum highlighting specific areas of concern, including:• Increasing request volumes
• The cost to public authorities and impact on resources
• The difficulty in refusing vexatious requests
• The level of protection given to policy advice and cabinet papers
• The impact on public authorities with commercial functionsThe memorandum also:• Acknowledges delays can occur in conducting public interest tests and carrying out internal reviews
• Discusses the possible extension of the Act to other bodies.The memorandum says there is "limited evidence" about requesters' views on the Act. It is therefore important that the select committee hears from requesters and we strongly encourage you to submit evidence about your experiences.
For further information please see following links:http://www.parliament.uk/business/committees/committees-a-z/commons-select/justice-committee/news/foi-announce/
http://www.justice.gov.uk/publications/policy/moj/post-legislative-scrutiny-foi.htm   

Cities Outlook, published on 23/01/2012 and supported by IBM and the LGA, shows statistical data covering 64 major towns and cities in Britain.  The data shows that the gap between cities is widening. In February 2008, the gap in the claimant count rate between Hull and Cambridge was 3.2 percentage points.  By November 2011 this gap had widened to 6.1 percentage points. The report also highlights that there are six times more claimants in the most troubled neighbourhood in Rochdale than there are in the most troubled neighbourhood in Cambridge.
Huddersfield has been singled out as one of the 10 worst areas in Britain for growth in private sector jobs.
The survey highlights the growing gulf between Britain's most prosperous cities and its poorest. Many of the towns and cities at the top of the tables were in the affluent south of England and East Anglia. 
Other Yorkshire manufacturing towns also had high rates of youth joblessness; Hull was bottom with 10%.
 
Huddersfield was 35th in the table for long-term claimants, behind York and Leeds, but ahead of Sheffield, Bradford, Barnsley, Doncaster and Hull. 
Cities with high rates of residents with no qualifications tend to be in the North and Midlands. Derby, Bradford, Hull and Leicester all rank amongst the ten cities with the highest percentage of working-age population without any formal qualifications.
 
Liverpool, Hull and Bradford appear in the bottom ten list for both highly and non qualified residents illustrating the significant challenges they face in improving their overall skills profiles.
 
Of the bottom ranked cities, Hull, which was the bottom ranked city in 2010, raised its employment rate by 1.7 percentage points. Swansea, Bradford and Cardiff each saw reductions of more than three percentage points in their employment rates.
 
Glasgow, Birmingham, Leeds, Edinburgh and London all rank amongst the ten cities with the highest inequalities.
 
The cities with the highest levels of disparity have significant concentrations of claimants in some areas. For example the "worst" neighbourhood in Rochdale has nearly six times more claimants than the "worst" neighbourhood in Cambridge.
 
Most of the fastest growing cities are in the South and are small and medium-sized. York and Leeds, similar to last year, are the only Northern cities to appear in this year's top ten. 
The survey reported that those cities with the highest percentage of workers without qualifications also have the lowest employment rates which impacts on the overall economic performance of these cities.
Crime in England and Wales:

Quarterly Update to September 2011
British Crime Survey (BCS)
Personal crime showed a statiscally significant increase of 11% compared with the previous year from 3.5 million to 3.9 million – the biggest hike in a decade.

42 Kinfe Robberies every day
245 Rapes by knife attackers – that is 5 Per Week.  A sickening increase of 11%
Muggings, bag snatches and theft of smart phones were up 12% to just under 600,000
There were 733,000 burglaries too – 5% per cent more

Police recorded robbery figures showed a four per cent rise

The number of robberies using a knife showed a larger increase, at ten per cent to 15,313

There was an eight per cent increase in the number of theft from the person offences.

The murder rate in England and Wales rose by 5% last year to 636

A total of 5,112 crimes were officially recorded as directly relating to the riots between 6 and 11 August 2011 with total of 344,937 offences recorded across England and Wales during that month.

British Crime Survey (BSC) estimates that there were 9.7 million crimes in Britain last year – more than twice the 4 million recorded.

THIRTY-five killers freed from prison in the last decade — 29 of them murderers and six locked up for manslaughter — went on to take another life, a Home Office report shows.

Figures also showed recorded homicides rose last year by five per cent from 608 to 636. About 232 were killed by a knife or sharp instrument and 60 were shot. Two-thirds of the dead were male.