JUST Bulletin – 06/02/2012
National News – News from West Yorkshire –  Take Action –
Discrimination against Irish Travellers –
100,000 children run away from home each year –
Race, Religion and Equalities – Key Findings
————————————————————————————————————-
Anger over custody death finding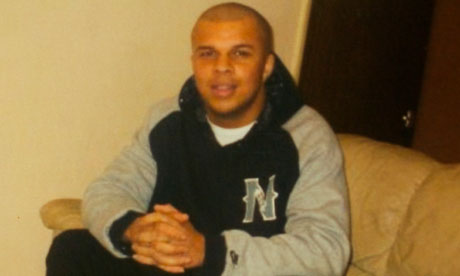 Kolar murder suspect entered UK without passport, says MP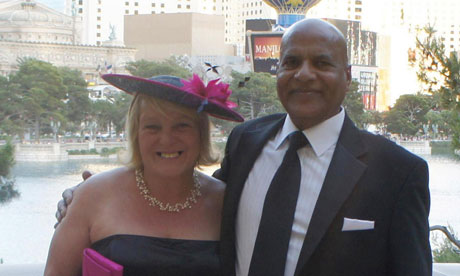 News from West Yorkshire
Racism complaints in Bradford schools revealed
Up to 100 runaway children could be in hands of sex gangs
Bradford school truancy: 127 parents prosecuted
Bradford care homes in Shipley, Wibsey and Holme Wood face closure threat

Thousands in Bradford waiting for affordable homes, says new survey
Ravensthorpe day care service threatened with closure 
Dewsbury and Mirfield town centres could be hurt by Kirklees Council cuts plan 
Parents make plea to save children's centres from closure 
Kirkburton Indian takeaway petrol bombed in drive-by attack on Wednesday morning
Leeds City Council £55 million cuts plans to be revealed

Leeds city centre homeless hostel to close 
Take Action
Take action on discrimination against IrishTravellers
Learn about Travellers and what you can do to help make a difference.
Travellers have been part of Irish life for centuries. They are a separate ethnic group, with their own customs and traditions.
Some facts:
Male Travellers have over twice the risk of dying in a given year than settled males. For female Travellers, the risk is more than three times higher than the settled population.
The infant mortality rate for Travellers was 18.1/1000 live births compared to a national figure of 7.4/1000.
17% of Travellers have difficulties registering with a GP and in many areas it was found that only a small number of GPs provided services to Travellers.
Many Travellers still live on the side of the road in awful conditions with no access to water or electricity. Some Travellers live in official accommodation that is poorly serviced and is often situated in unhealthy and dangerous locations.
Travellers experience racism and discrimination nearly every day of their lives. This can include physical and verbal abuse, as well as exclusion from shops and services. It can lead to low self-esteem, stress, anxiety and feelings of being a social outcast. This discrimination, combined with poor accommodation and living conditions can have a damaging affect on the health of Travellers.
Traveller health is significantly worse than the health of those in the settled community. Their way of life means that they tend to move from area to area quite a bit. However the law states that every time a person moves to a new health board area, they must apply for a new medical card. This can take up to six weeks, during which time they may be outside the health care system.
Some GPs refuse to treat Travellers, saying their "books are full". After a Traveller has been refused health care a number of times he/she may go to their local service health service and end up being appointed one of the doctors that refused them in the first place!
Since Travellers are a separate cultural group, they have their own unique health needs and need to be treated differently in the health service. Health care planners often do not recognise this and it can impact Travellers access to health services and, as a result their overall health status.
Actions:
Speak up for Travellers and challenge discrimination.
Find out more. There is a lot of information on Travellers and their culture at www.paveepoint.ie.
Further information:
www.spunout.ie/health/Equality/Discrimination/Discrimination
www.spunout.ie/health/Equality/Discrimination/No-to-discrimination
Information from The Public Health Alliance for the island of Ireland. See www.phaii.org for more information and to find out how you can get involved.
Feature Article
100,000 children run away from home every year  

In a national survey by the Children's Society recently published, (the largest study of its kind called 'Still Running 3′), in partnership with the Social Policy Research Unit at the University of York, involving 13,000 young people, researchers found three-quarters of the children are running away for the first time and nearly a quarter of those are less than 11.   One in nine run away or are forced to leave home before 16.  The study estimates that more than 100,000 children run away from home every year, twice as many as previously estimated. The study reveals that violence, neglect at home, physical or sexual abuse forces one in nine youngsters to flee their home before the age of 16.
In 1999,The Children's Society produced the first UK study into the problem of running away. They were however shocked to find after more than a decade in excess of 100,000 children running away or forced to leave home in the UK.
Children are forced to sleep rough on the streets because regular hostels for the homeless are not allowed to admit them.  Children end up sleeping in derelict buildings, fields and even graveyards and more than half are hurt by strangers. One in seven children are physically or sexually assaulted while away from home. Boys are more likely to be attacked or sexually assaulted.
There are only two hostels with a special dispensation to accept young people under the age of 16, for up to two weeks. The hostels in Leeds and London have a total of 13 beds.
Children who run away end up having little schooling, many cannot read or write, they suffer extreme hardship and abuse and as adults end up being some of the most socially excluded people.
The study estimated that of the 18,000 children under the age of 11 who run away for the first time, 6,000 are less than eight years old.  The research also reveals that 21 per cent of young people living in step-families had run away once, compared to 13 per cent in lone-parent families and 7 per cent of those living with their birth families.
Four out of five children said they ran away to escape family conflict, violence, or abuse. Children who ran away before the age of 11 were most likely to have experienced a death in the family or their parents' divorce. Most children who ran away from care were runaways before going into care.
Barnardo's warned of the "hidden" problem in which vulnerable youngsters — many of whom are living on the streets — are preyed upon by men. Pedophiles befriend the children, offering them gifts and food, then persuade the youngsters to have sex with them. The helpless kids are then often trafficked between towns and cities, where other pedophiles sexually abuse them and lure them into prostitution and drugs.
In Bradford, West Yorkshire, the Telegraph and Argus newspaper reported on 30 January 2012 that up to 100 cases of children as young as 12 being sexually exploited are being investigated.  Barnardo's Turnaround Service said it is dealing with 68 active cases of child sexual exploitation and 27 referrals of youngsters aged between 12 and 17.  Another charity, the NSPCC, issued the warning about teenage runaways as police revealed they are investigating hundreds of cases of missing children in Bradford each year. Figures, exclusively revealed to the Telegraph & Argus, show that 336 under-18s missing persons reports were filed in Bradford in 2009, 314 in 2010 and 217 in 2011.
A Freedom of Information request lodged by the Telegraph & Argus with West Yorkshire Police also found that 3,773 'missing from home' reports for under-18s were recorded between 2009 up to December 12, 2011.  An estimated 3,700 youngsters aged between 14 and 16 ran away from home in the county.
Children's charity, the NSPCC, said that running away put youngsters at great risk of physical harm or sexual exploitation.
It is clear that our children are at risk on the streets and we must all do more in terms of education and awareness of these issues.
The six priorities identified for children's well-being by The Children's Society are:
Points of Note:
In England there are only two emergency beds available at any one time for children who run away.
Two-thirds of young runaways are not reported as missing to the police by their parents or guardians.
A quarter felt forced to leave home.
Young people are three times more likely to run away from care than from home.
Only five per cent will seek professional help while they are away.
One child runs away from home or care every five minutes, with 84,000 under 16-year-olds running away overnight on at least one occasion every year in England.
Half a million children across the UK are unhappy with their lives.
Every 5 minutes a child in the UK runs away from home
Race, Religion and Equalities – Key Findings on the 2009-10 Citizenship Survey published December 2011
Muslim people, Asian people and Eastern Europeans continued to be the groups most identified as being the target of increased racial prejudice
Seven per cent of people perceived harassment on grounds of race or religion as a problem in their local area, nine per cent of people were worried about being the victim of this, and four per cent of people had actually experienced such harassment.
Experiences of harassment were considerably higher among all ethnic minority groups compared with White people, and higher among key minority religious groups than among Christians.
Members of ethnic minority groups however – particularly those who were Black African, Black Caribbean or mixed race – were considerably more likely than White people to feel that they would be discriminated against in favour of other races by public services.
Overall rates of experience of workplace discrimination, both in terms of perceived discrimination when seeking employment (7%), and in respect to being promoted (6%), remained unchanged on 2008-09 levels.
Just under half (46%) of people thought that there was more religious prejudice today than five years ago.  Muslim people continued to be seen as the group most likely to be the target of increased religious prejudice.
Just under half (47%) of people thought that there was more racial prejudice today than five years ago.
Levels of concern about being attacked on the grounds of skin colour, race or religion were higher across all ethnic minority groups Muslim people (48%) were more likely than Christian people (14%) to say that the harassment was incited by religion; and Black people (92%) were more likely than White people (61%) to cite their skin colour as a cause of the harassment they had experienced.
Black Caribbean people (37%) were notably more likely than White people (22%) to think they would be treated worse than other races by at least one of eight public services asked about.